My Salvation & Baptism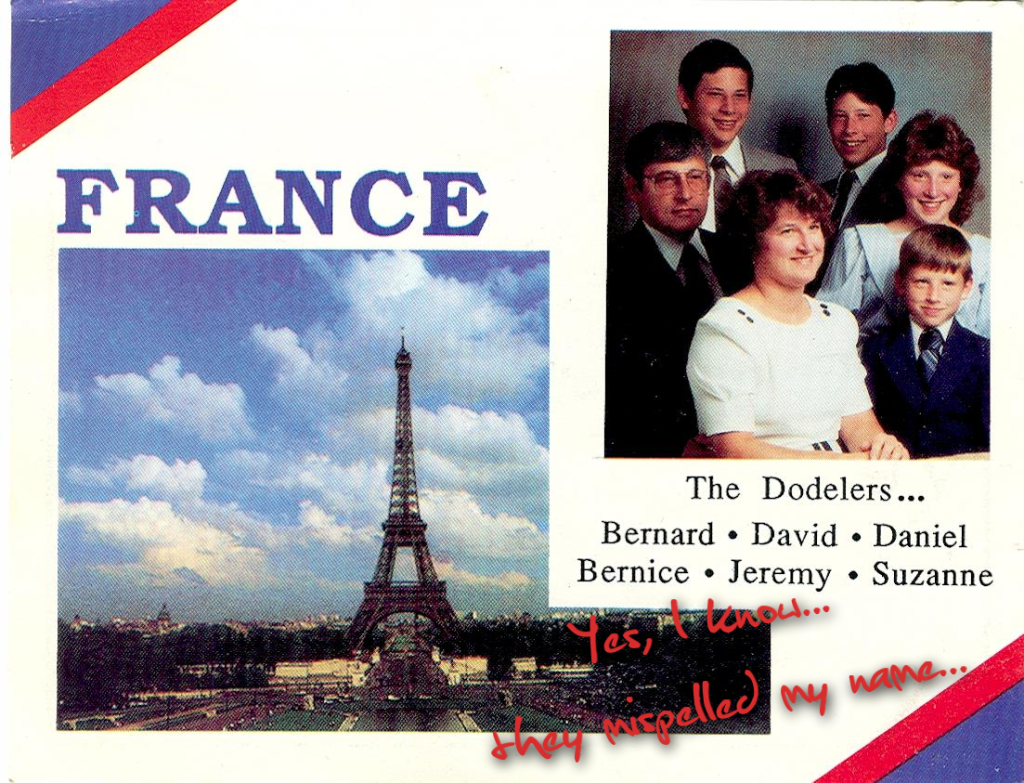 I was born in a missionary home in France in 1977. As I grew up in a faithful Christian home, I heard the Bible from a very young age. I attended church when I was only a few days old; in fact the church my parents started in Thionville, in the eastern part of France, began officially the same year I was born.
During one winter camp, in 1984, after a sermon my father preached on the sin of man and about the salvation Christ offered, I understood I was a sinner, that I wasn't pleasing God, and because of that I was not going to be with Him when I die. As my father asked after the sermon if anyone would like to be saved, I raised my hand convinced of my sin and of my need of repentance.
Then my mother took me to separate room, explained to me again the plan of salvation, and asked me if I understood everything. I then said yes. She then told me I had to pray to God and ask forgiveness for my sins, to ask Jesus to be my Savior and Lord. So I did. I remember that after I was done praying I had joy in my soul, I thanked my mother for helping me, and then I couldn't help it: I had to tell everyone about it the very same night. A few years later I questioned my mother about baptism. And so she explained that baptism is a commandment God wants us to obey, that it is a testimony of what God had done for us through Jesus-Christ. It symbolized Christ's death, burial and resurrection, and also our death to sin, its burial, and our resurrection into a new life with Christ. I then asked to be baptized. It was in May of the year 1987.