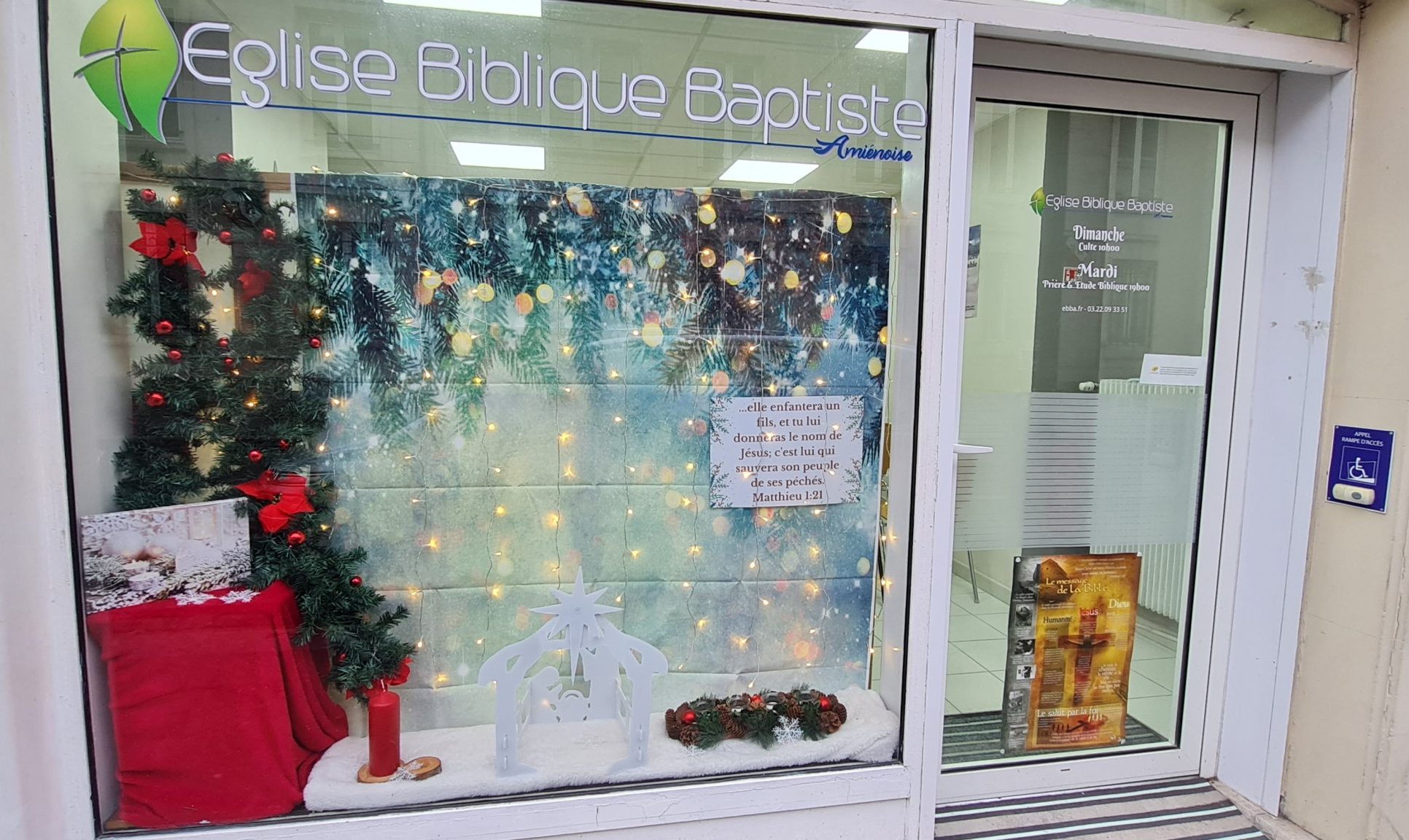 December 2022
"But Mary kept all these things, and pondered them in her heart" Luke 2:19
Dear Praying Friends and Family,

This time of the year is usually frenetic as we have many things to prepare for. Organizing and presenting Christmas programs at church, decorating our homes, baking cookies, finding gifts for our beloved, giving out calendars to neighbors… Sadly, these activities can have a way to distract us from the focus we should have for this period. It is easy to be so busy that we overlook the most important aspect of Christmas. Thus, the necessity for us all to follow Mary's example: to keep all these things and to ponder in our hearts the meaning, the greatness, the impact of Christ's birth and to share it with as many as possible.
Bible Expo
We thank you for your prayers regarding the Bible Expo that was held at the end of October. The week before the event, Damaris and I contracted Covid and had to stay quarantined for a few days. I'm thankful that we were able to set up some of the display beforehand and for my co-worker, Carey Abbett, who welcomed visitors to the Expo for most of the week. By Friday, I was able to finally go and meet with several people.
Nearly forty visitors crossed the threshold of our premises to take advantage of this weeklong exhibition. We were also able to give out fifteen Bibles, along with several gospel tracts. We are thankful for several gifts we received to help us with the purchase and shipping of Bibles. We continue to regularly send out Bibles, though requests through our website have decreased.
Conferences
The week following the Expo, I had the privilege to preach at a pastors' conference in southern Paris on the topic of "preparing the church for difficult times to come". I greatly enjoyed the fellowship with the brethren I hadn't seen in years and appreciated the sermons from the two other speakers.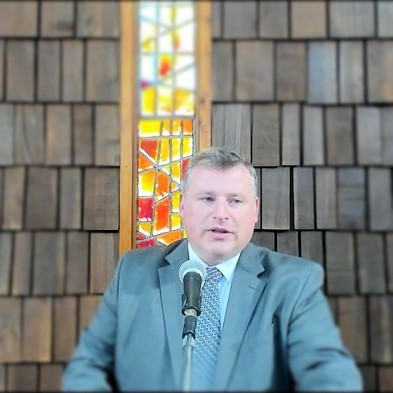 Then a few days later, I accompanied two of our Haitian students to a Youth Conference, which took place in a church north of Paris. The theme was "A life oriented toward God and God's plan for youth within the church." This prompted very good conversations during our trip there and back with our young people.
The church in Amiens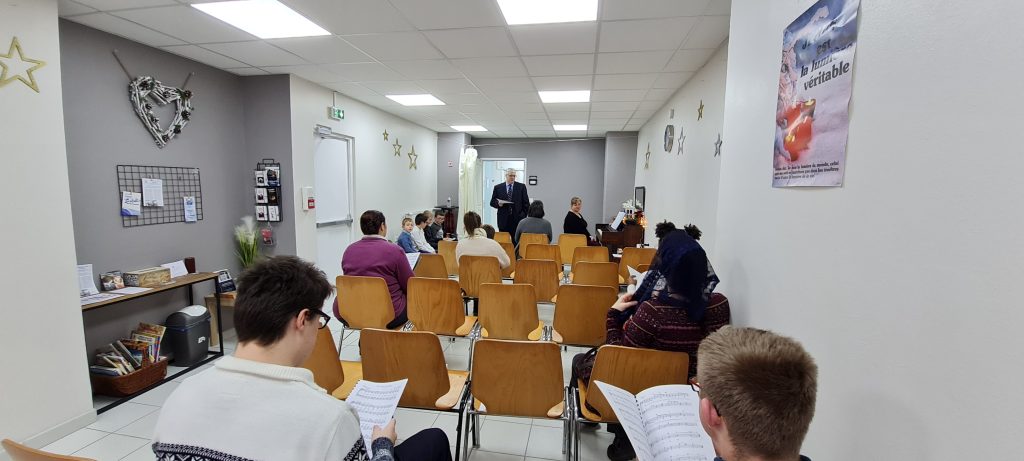 Attendance at church has been up and down as several have had to deal with Covid but also the typical season sicknesses. Nevertheless, we rejoice for those who were able to attend a fellowship meal on November 27. M***e and A**l came for the service and stayed for the meal. Please continue to pray for M***e as the Lord is clearly at work in her life. She shared with Damaris about a train ride back home from work one week during when she was really feeling low and crying. A woman on the train started
to talk to her and encouraged her to go to church. This is not the first instance this kind of situation has happened to her.
Please continue to pray for G*****y to find peace of heart in Jesus. We are thankful he was able to find an apartment in a calmer environment. However, this also means that we will be seeing him less as he now lives 30 minutes west of Amiens. We have been in contact with him through regular mail as he is still waiting for his phone line to be installed. Last Tuesday, after several months, R****n finally came back to church. He has been going to the LDS church in Amiens trying to find the healing he believed he had found there years ago. Pray for him to be able to understand the Gospel and simply trust Christ to find the grace he needs to accept his illness. Pray for me to have wisdom and patience in my interactions with both of these men.
Christmas Program
Last Sunday, we enjoyed having our Christmas program presented to us by the Bible Discovery Club children and by the women from church. Brother Abbett preached an excellent sermon on Christ, the Light. Please pray for M***e and H****e who both were there, for them to one day come out of darkness and into Jesus' marvelous light.
Rebecca has been taking piano lessons with Damaris and did an amazing job playing two Christmas hymns for the program.
The children recited a poem about Jesus the Light of the world.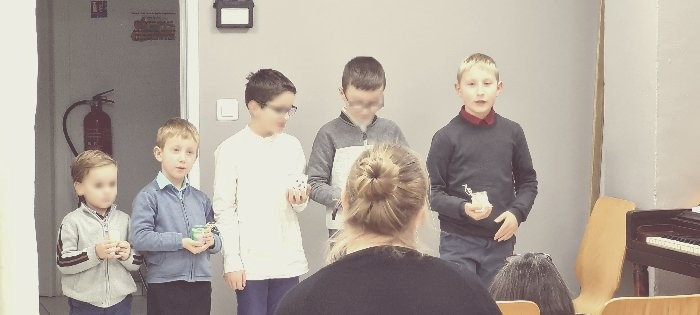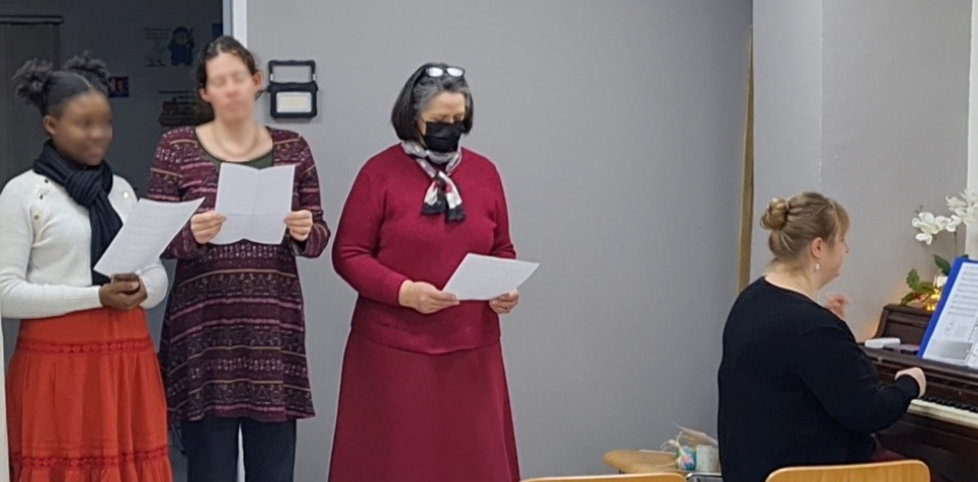 The church ladies also sang a beautiful hymn to the glory of Christ.
Grateful
We are thankful for all the birthday and Christmas cards we have received. We thank you for your love, your kindness and your help manifested through your faithful prayers and through financial support.
May you have a Merry Christmas and a Blessed New Year!
In His service and in yours,
Jeremie, Damaris, Adam, Abel & Anthony