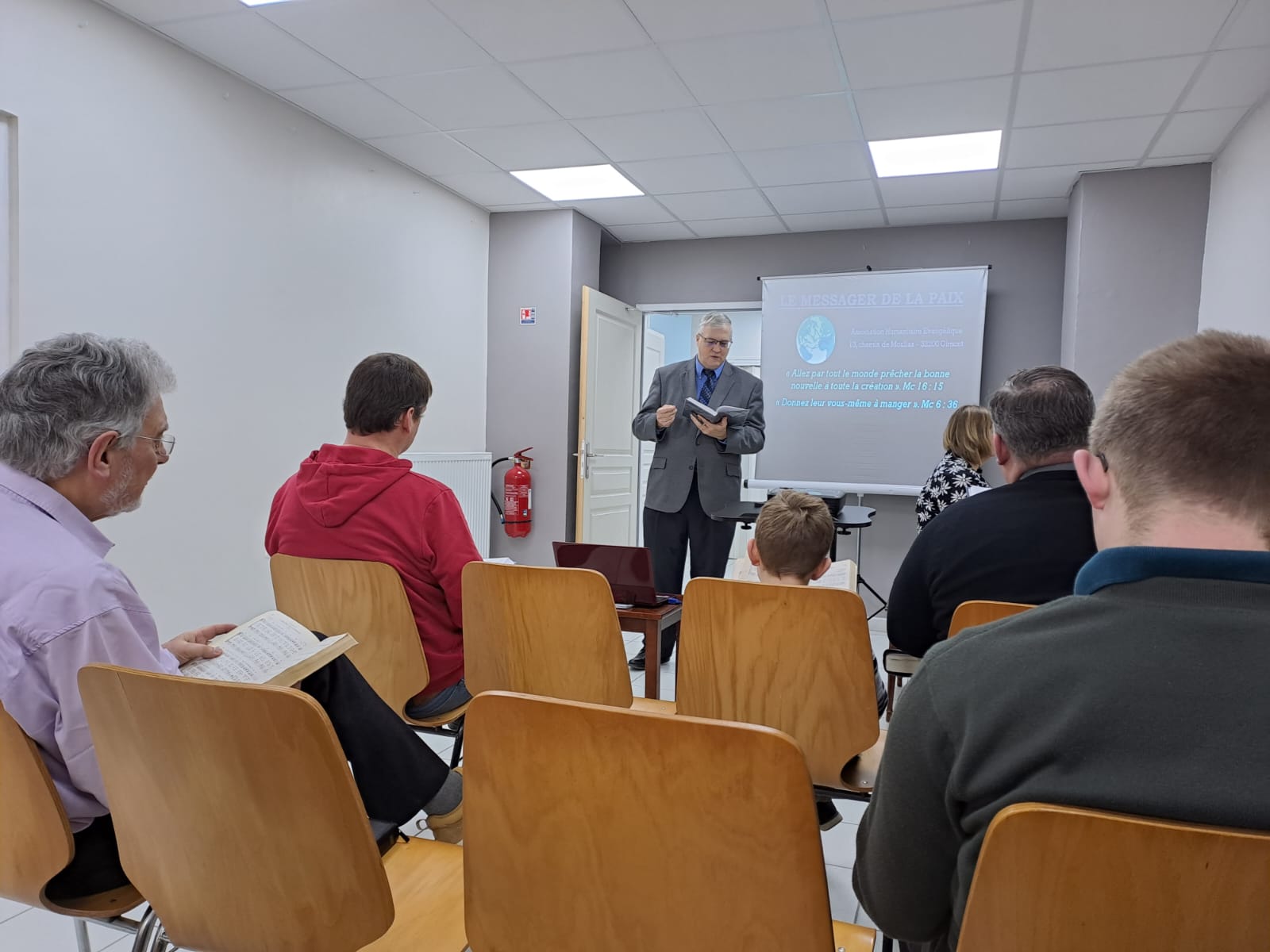 "For ye know the grace of our Lord Jesus Christ, that, though he was rich, yet for your sakes he became poor, that ye through his poverty might be rich."

2 Corinthians 8:9
Dear praying friends & family,
I cannot even begin to fathom the price which was paid on the cross for me to receive such richness. Though we know the grace of our Lord Jesus-Christ, it is sadly so easy to not live accordingly. One hymn that comes to mind when reading this verse from 2 Corinthians is "I gave my life for thee!". The powerful words of this song not only remind us about what the Messiah abandoned for us, but also challenge us as to our response to the grace we've received. What is our answer when He asks : "What hast thou done for Me? Hast thou left aught for Me? What hast thou borne for Me? What hast thou brought to Me?".
As we approach this time of the year during which we commemorate His sacrifice and celebrate His resurrection, may we all be able to respond with the words of another song "Here am I Lord, send me! I will serve You faithfully…"
We praise God for his work in the lives of people in Amiens. What an encouragement and a blessing to see Christians become more involved in church life. We recently had the joy of hearing several music specials from our young sisters in Christ R*****a and E********a.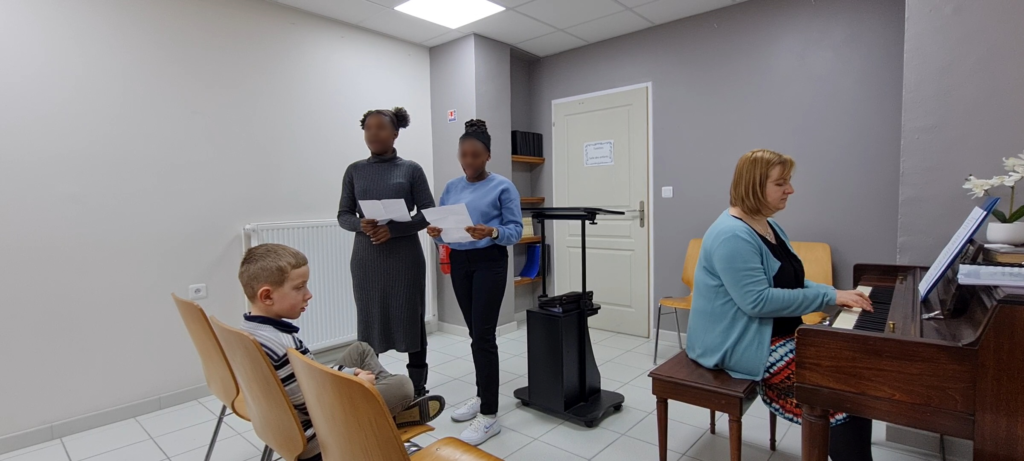 Many have also come forward to help with our Vacation Bible Club which will take place April 17-21. For the occasion we've printed invitations that we distribute in the center of Amiens.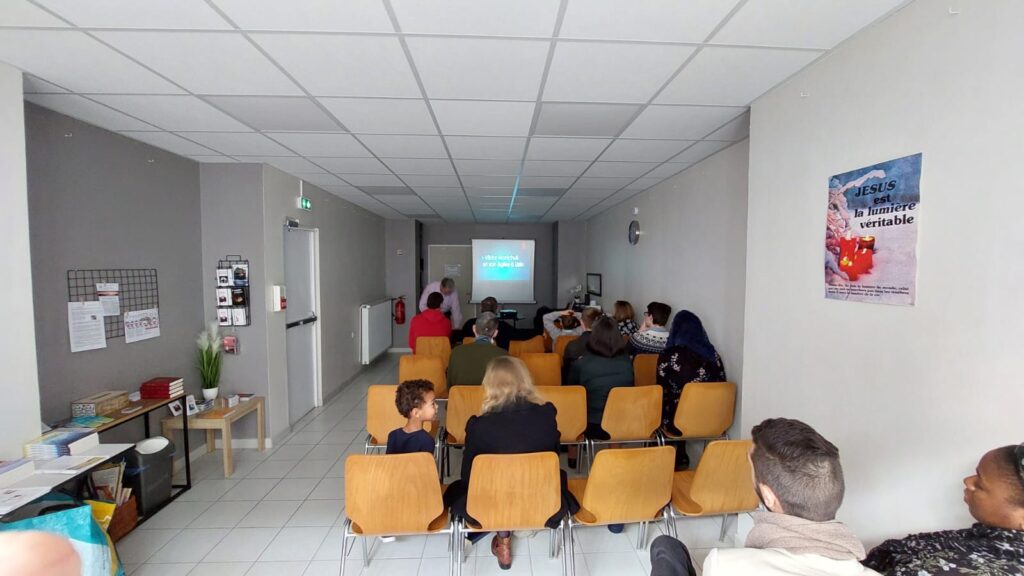 We also praise the Lord for the different opportunities he has given us to be able to witness to several people. A few weeks ago, the owner of the building contacted me regarding a possible leak in the heating circuit which affected several apartments. It turned out that this leak came from one of our radiators. I thus had to spend several hours at our building with the landlord and his plumber. The owner struck up a conversation with me about Baptist churches which allowed me to present the Gospel to him, a conversation that his plumber friend overheard. Please pray that the Gospel seed may produce eternal life for these men.
Please continue to intercede for the salvation of our contacts such as E**c and M***e, A***'s parents. Damaris recently spent a few hours witnessing to Marie. The Lord was gracious to allow her to be free as she is a very busy woman and that in the midst of interruptions, she was very attentive to what was said. She did also remember previous conversations we've had with her. She promised to think about what was said. Pray for this family as they are going through very difficult times.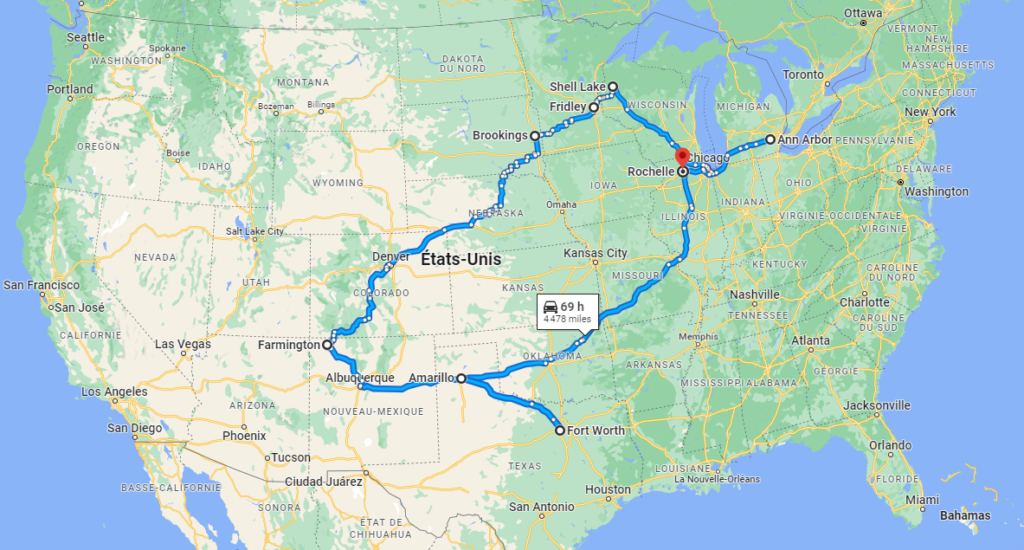 Lord willing, we will be back in the United States this summer for a 3 month furlough during which we will visit some of our supporting churches in the Southwest and parts of the Midwest. Out of necessity, we need to raise additional support and thus visit new churches. Please pray for the Lord to provide meetings and the needed support. May it also be an opportunity for several to hear end respond to God's call on their life for fulltime missions. Could you also pray for the renewal of Adam and Abel's U.S. passports? We have an appointment at the American Embassy in Paris for that purpose on April 12. If you have seen the recent news about France, you know that several protests have taken place every week in Paris because of the reform of retirement age. Please pray that on that day there wouldn't be any protests. Please also pray for us to be able to find a reliable vehicle for our furlough.
We thank you for your love, your kindness and your help manifested through prayers and through financial support.
May you have a blessed time in the commemoration of our Lord's sacrifice and in the celebration of his victory over death and sin!
In His service and in yours,
Jeremie, Damaris, Adam, Abel & Anthony